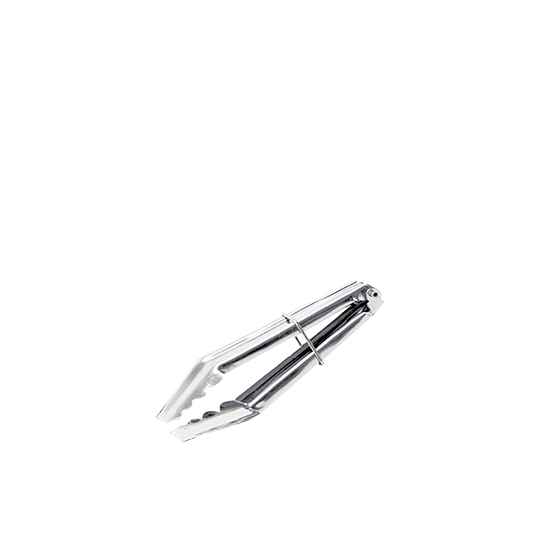 Mini Locking Tongs 9cm
sku: 2716070
Mini cocktail tongs

Stainless steel

Sliding loop lock

Great for picking up lemon slices, ice cubes, olives and cherries
Additional Information
| | |
| --- | --- |
| Material | Stainless Steel |
| Color | Silver |
| Dimensions | 90 mm |
RELATED ITEMS
1019057
Stainless Steel Salad Tong are great for serving salads, vegetables, or hot foods. With its polished design and versatile function, these serving tongs are a stylish alternative to traditional serving utensils.
Compare
QUICK SHOP
1613046
Keep your drinking water with Twin Weston Station that can be used for parties and traveling. Twin Station with a beautiful design and unique it can store two kinds of drinks. Anti Spill Weston Drink Station has a lid that is designed specifically to prevent the risk of spills.
Compare
QUICK SHOP
0818121
These are accessible with us in various terms to meet the requirements of our domestic customers. These chemicals are pure as they are procured from pure chemical substance.  These give constant, undisturbed, uniform blue flame without any deposition of soot or smoke. This is basically a fluid kind of gel that is used for various purposes.
Compare
QUICK SHOP
1516042
Use this 10″ stainless steel tong for buffets and self-serve stations at your restaurant or catered event. This tong's rigid grips are perfect for selecting fruit, vegetables, cheese cubes, deli meat cubes, candies, garnishes, salad toppings, and other cold foods. Thanks to its 10″ length, this tong is easily manageable while keeping guests' or servers' hands safely away from your food! Made of stainless steel, this durable tong is built to last! Plus, its simple…
Compare
QUICK SHOP
0817064
Deep round tray with diameter 10 inches and 2 inches deep, for containing food, preparing food
Compare
QUICK SHOP
2012016
Made of sturdy stainless steel, this punch bowl is built to last. The mirror finish adds shine and an elegant flair to any display. Featuring an ample capacity to minimize refills, this stainless steel punch bowl is an ideal addition to any banquet, reception, hotel lobby, or party.
Compare
QUICK SHOP